A destitute individual with an amputated leg and a chronic diabetic and who had also undergone an open heart surgery was found in Mallikatta in a critical condition and was in need of help. On observing the plight of this man, noteworthy Advocate Mr.Staneley D'Costa called Violet Pereira who is the chief of Mangalorean.com.
Even though some of the NGOs were asked to help, they did not come forward. It was at this moment that Karunamaya Team stepped in to help and did all they could to help this man. The kindness of Mr.Stanley D'Costa and Team Mangalore towards this man is truly noteworthy. Very few people step up to help the destitute while most individuals turn a blind eye towards the downtrodden.
The man is now happy and recovering at Karunamaya Ashram. God bless Karunamaya for helping the destitutes when nobody cares. Their kindness and good heart shall always find a special place in the hearts of many.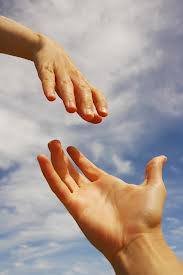 Mangalorean.com also records this as seen in the link below.
Karunamaya Comes to the Rescue of Destitute When 2 other City NGOs Deny Help!